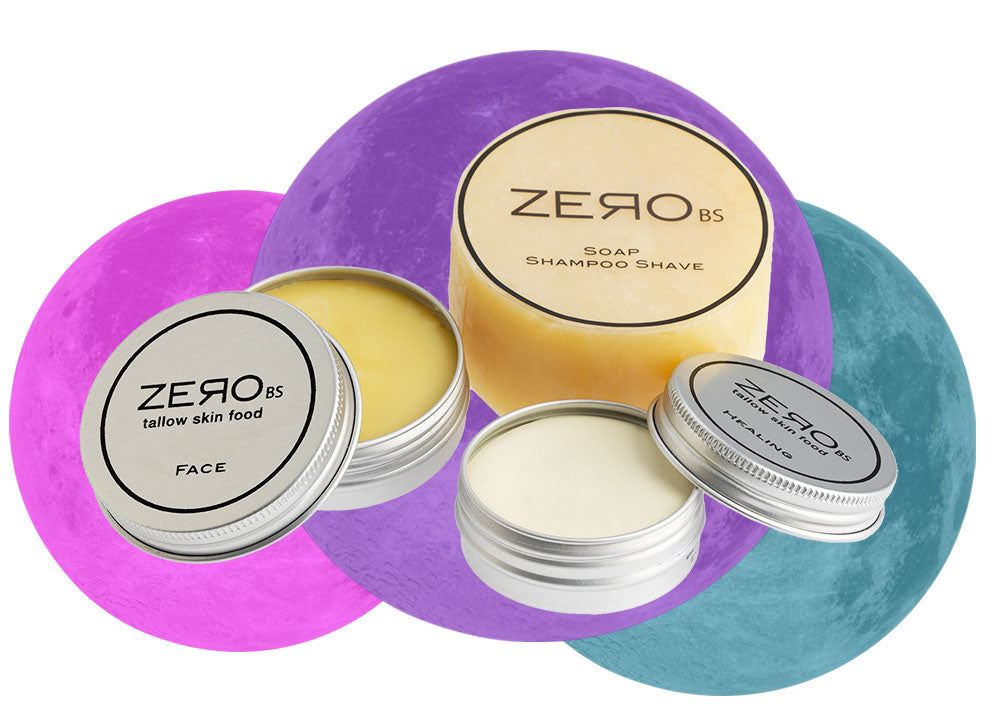 Zero BS is a unique range of Skin Food — by feeding the skin and scalp its natural diet, boosts the skin's ability to repair itself. Our active ingredient is Tallow - a natural fat from free range grass-fed cows.
Dermatologically Tested and Dermatologist Approved. Clinically proven to be a highly effective anti-inflammatory and antioxidant with antibacterial and anti-fungal properties.
All our ingredients are locally sourced. From the farm to our kitchen to your skin. 100% NATURAL 0% BS
Zero BS is Paraben-free. It contains no artificial fragrances, no petroleum or synthetic chemicals. Zero BS can be used for daily maintenance and to assist with healing various skin conditions.

WITH DAILY USE, YOU WILL LOVE THE WAY YOU LOOK AND FEEL
BUY NOW
60 DAY MONEY BACK GUARANTEE
A PRODUCT FOR EVERY SKIN NEED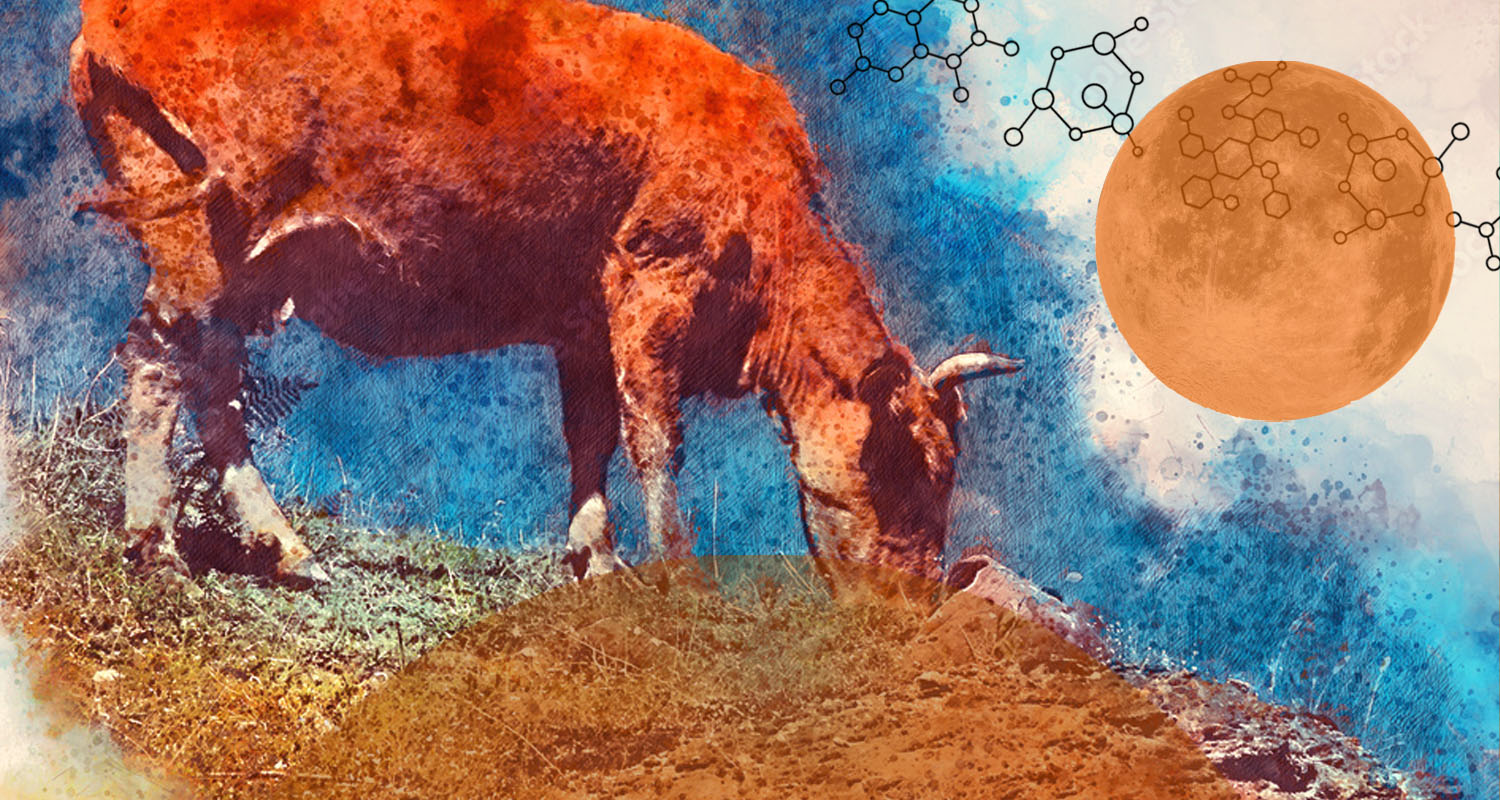 THE SCIENCE OF TALLOW
Zero BS is Dermatologically Tested and Dermatologist Approved to be completely non irritant. Using human trials we are clinically proven to be gentle on skin and suitable for sensitive, fragile and vulnerable skin.

Our range is clinically proven to be a highly effective anti-inflammatory and antioxidant with antibacterial and anti-fungal properties. This medical profile makes ZERO BS both a cosmetic and a therapeutic.

The active ingredient in ZERO BS is TALLOW — rendered fat from grass-fed free-range cows is 80% of the product.

Tallow is nutrient rich — packed with naturally-occurring Vitamins A, D, K and E. Plus, it contains fat soluble activators, Omega 3 and fatty acids which have beneficial healing and soothing properties.

Our skin produces Sebum, a 55% saturated fat that functions as a barrier layer that moisturises and protects our skin. Daily washing strips the skin of this natural moisturiser leaving it vulnerable to a number of conditions. Tallow, with its 55% saturated fat profile, has an almost identical molecular structure to our Sebum. This compatibility makes Tallow the perfect replacement for our skin's barrier layer and especially suitable for individuals who have sensitivities to commercial products.

Containing no water (aqua) in our product allows us to stay away from harmful chemical preservatives. Commercial products us chemical preservatives kill off any bacteria that can grow in their water based products. When you apply that product on your skin the preservative all so kills off the skins natural biome. Much like the trillions of bacteria that makes up our gut flora, the skin also contains trillions of important bacteria, virus and mite that are a part of the natural defences system that keep the skin in optimum health.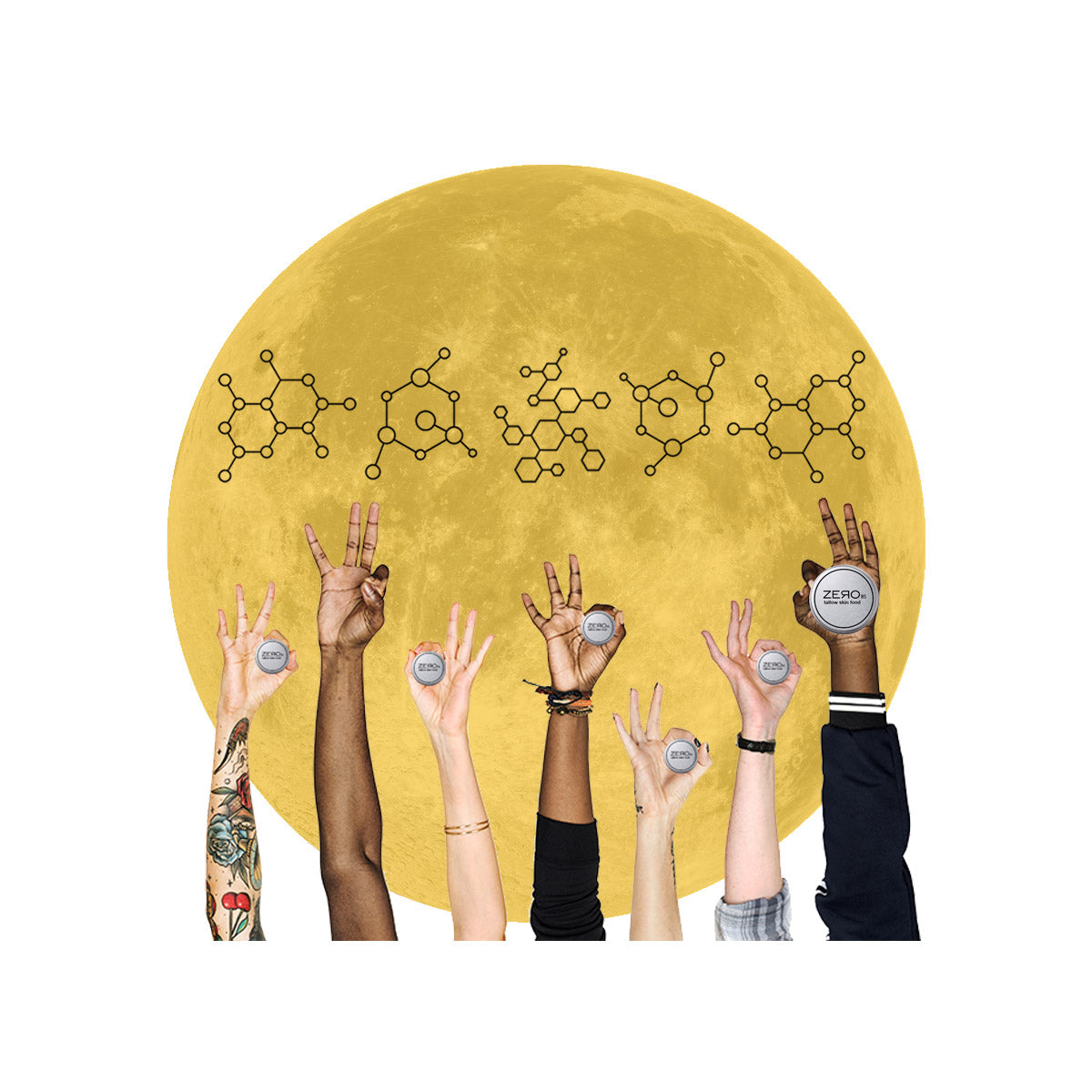 ZERO BS LEADS THE CHARGE IN AFRICA
SKIN CARE REVOLUTION
We know that we are not for everyone, and we may offend some vegans. But we choose this route not without good reason: using animal fats is the only way to feed the skin its natural diet. 
In the space of Skincare Innovation, fashion trends lead many to seek plant-based solutions. For ZERO BS, ancient wisdom and modern science points to a different way — animal-based fats.
Sometimes, true revolution comes from returning to the place from which we all began.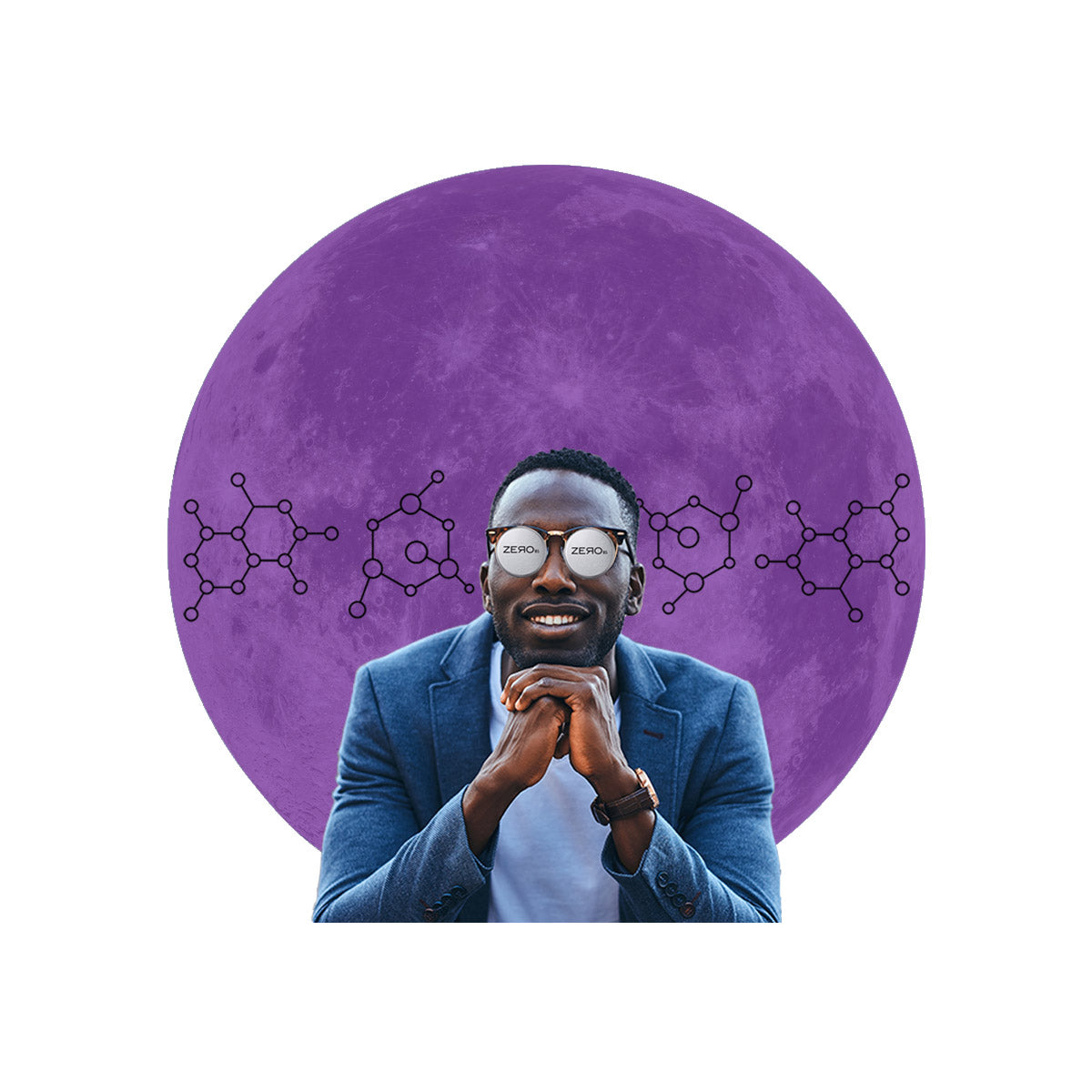 ZERO BS - A 360° APPROACH
WHAT YOU SEE IS WHAT YOU GET
100% Natural Product with ZERO additives. ZERO Parabens. ZERO chemicals. In other words, no added BS.
ZERO BS is 100 percent biodegradable. Unlike petroleum-based skincare products, our impact on the environment amounts to ZERO
Aware of the high degree of BS claims in the skincare space, we will never include un-named, mis-named or unpronounceable ingredients.
Being a 100% natural, Zero BS offers non standardised products with a consistency that differs depending on the season and ambient temperature. For example our products are soft in summer and hard in winter. The product can also feel grainy in winter as the fatty acids like to separate under cold conditions. Don't fret! Once in contact with body temperature the product reconstitutes itself and becomes smooth and spreadable.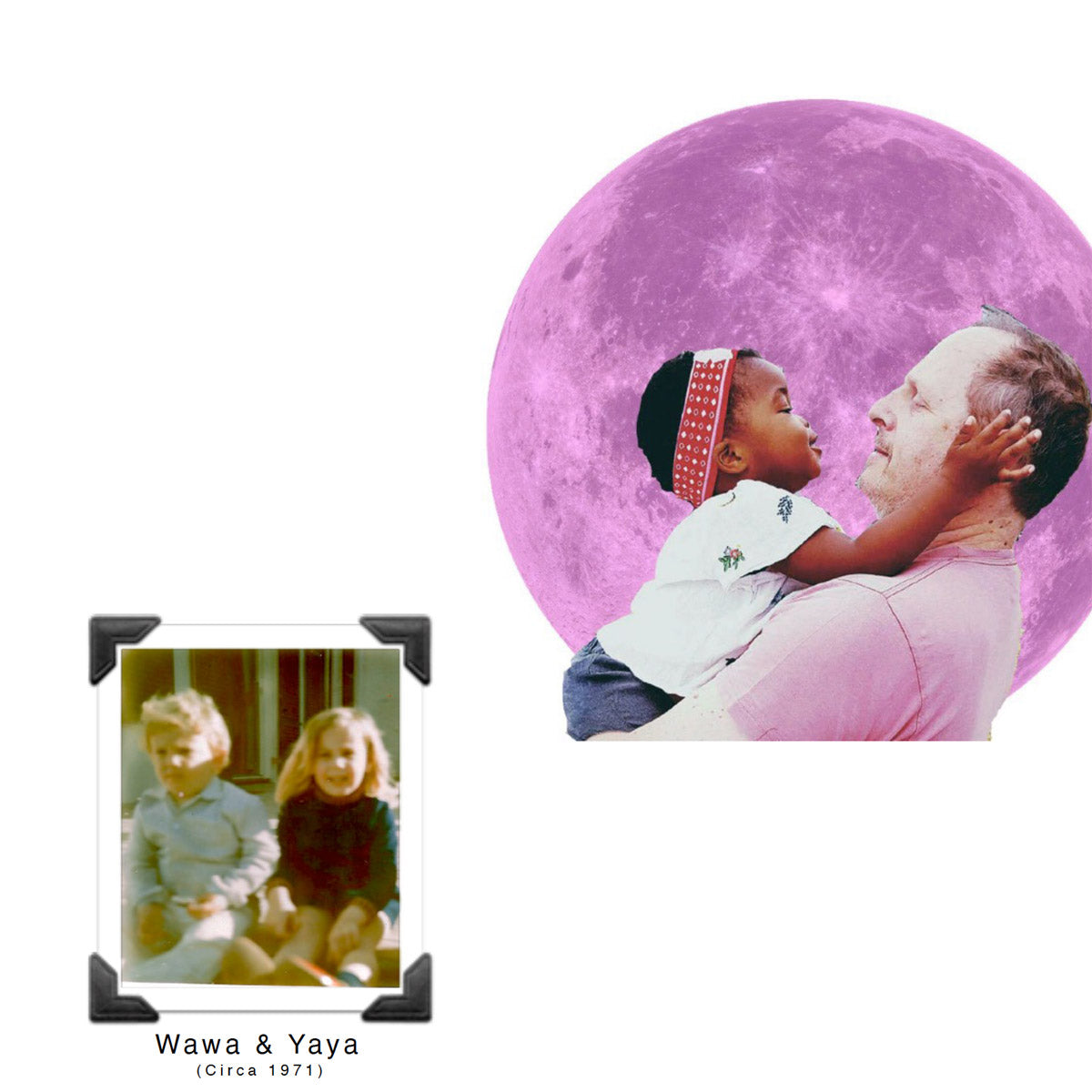 THE STORY
The journey began when Warren became a single adoptive parent of a four month old baby girl. After years on the cortisone and aqueous cream hamster wheel and concerned that the majority of skin products on the market were synthetic chemicals and petroleum based, he began looking for natural alternatives for his daughter's skin psoriasis.
After much research, Warren came across a traditional skin care recipe that had been used for thousands of years. Working in his kitchen for 6 months he developed a product that had a dramatic impact on his daughter's skin, Warren began sharing his balm with family and friends.
After experiencing it for herself, lifelong friend Yael, recognised the potential and the opportunity to help so many suffering with skin conditions. Thereafter a partnership was formed and the business of Zero BS was born.
Further time in the kitchen and additional products were developed to support a number of skin, hair and scalp conditions. ZERO BS is now available online as well as in pharmacies, Wellness Warehouse and health shops across the country.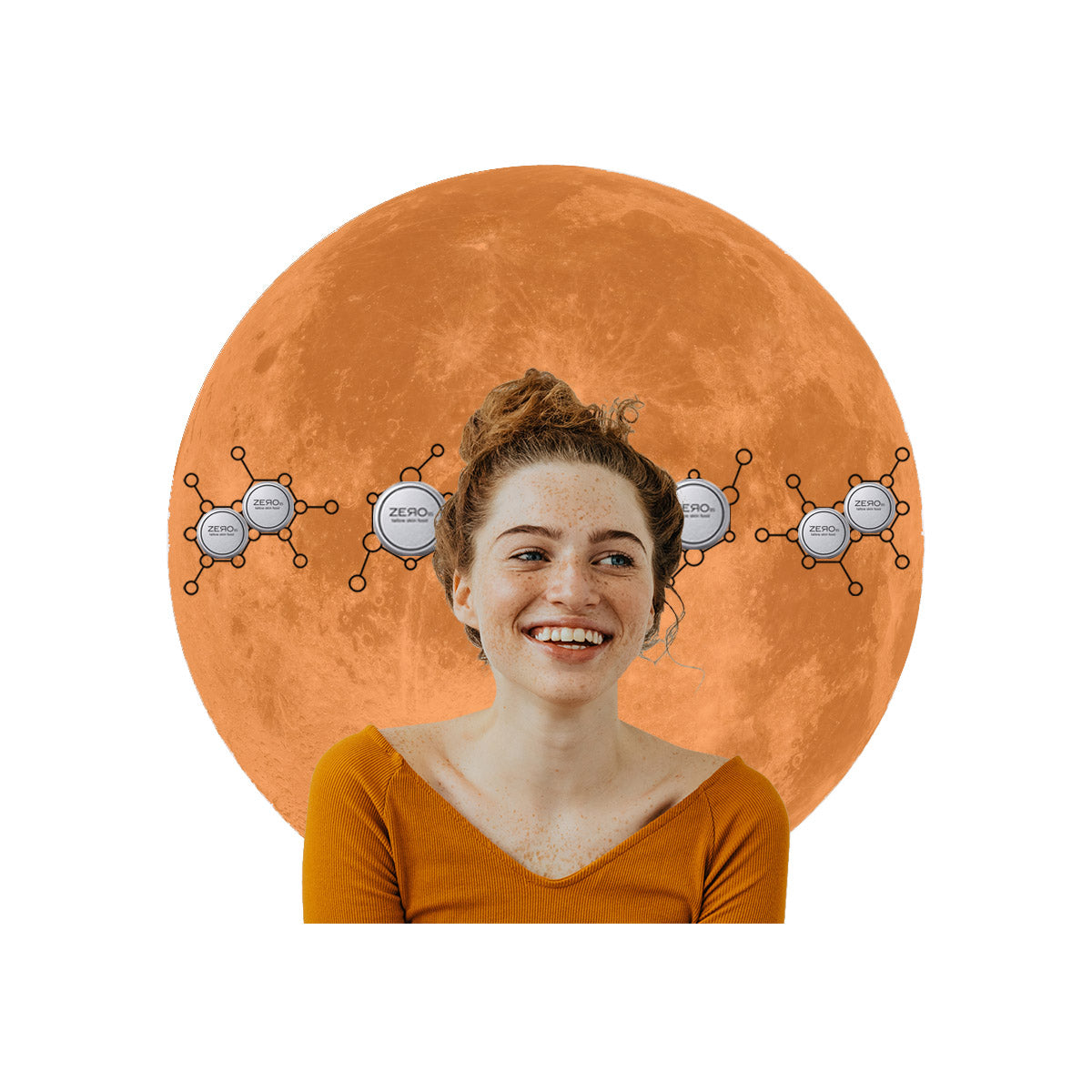 GRASS-FED, GRASS FINISHED
ETHICALLY SOURCED
AT ZERO BS, WE BELIEVE THAT INGREDIENTS FOR SKINCARE SHOULD BE MANUFACTURED IN A KITCHEN, RATHER THAN IN A LABORATORY. ALL OF OUR INGREDIENTS ARE FOOD SOURCED AND FOOD GRADE. YES, SAFE ENOUGH TO EAT. HENCE WE CONSIDER OUR PRODUCT RANGE AS SKIN AND HAIR FOOD.
The Tallow we use comes from a single source - Greenfields Farm in a pristine setting near MooiRiver, in KwaZulu Natal, South Africa. 
Greenfields cows are certified free-range. They are grass-fed and free roaming, raised without hormones or antibiotics. Greenfields Farm embraces the priniciples of sustainable farming.
The majority of our essential oils are sourced directly from a single farm in the mountains of the Southern Cape Karoo in the Western Cape. The climate is predominantly Mediterranean with a very variable rainfall. As we do not standardise our oils you will notice our product fragrance will vary from batch to batch depending on the season and the cultivar or year the particular oils was harvested. Our farmer believes that his oils age well, like a good wine, and that the fragrance improves with age.
" My mom gave me your face cream a year ago and I been living off of it since "
JESSICA SUTTON (Actor, Disney Series - Motherland)
" I then started applying to my ankle where the skin is very thin and vulnerable. Same result, the skin is stronger and not tender to touch "
NADYA SANDA
" My skin has never felt so wonderful and many of my friends have commented on how lovely my skin is looking "
CARMEN DE WILDE